East Africa is blessed with three beautiful mountains, or mountain ranges. Despite being a tropical part of the world, the amazing thing about these mountains is that they both have huge snow, and glaciers on top. It is worth it to climb one or all of the three peaks: Mt. Kilimanjaro, Mt. Kenya, and the Rwenzori Mountains.
Many people travel from America, Asia, Australia, and Europe just to climb these mountains. Each peak has a unique beauty over the other.
Mt. Kilimanjaro, a volcanic peak, is the highest free-standing peak in the world, and has three main peaks.
The first highest is Kibo Peak at 5,895 meters/19,341 feet. The top is capped with snow and ice. During the climb, a climber will summit the Kibo peak to the top.
The second highest is Mawenzi Peak at 5,195 meters/17,044 feet. You need a special permit to climb it due to park regulations based on climbing safety.
The third highest is Shira Peak at 3,955 meters/12,976 feet. You can climb it by taking the Lemosho route as part of acclimatization before Kibo.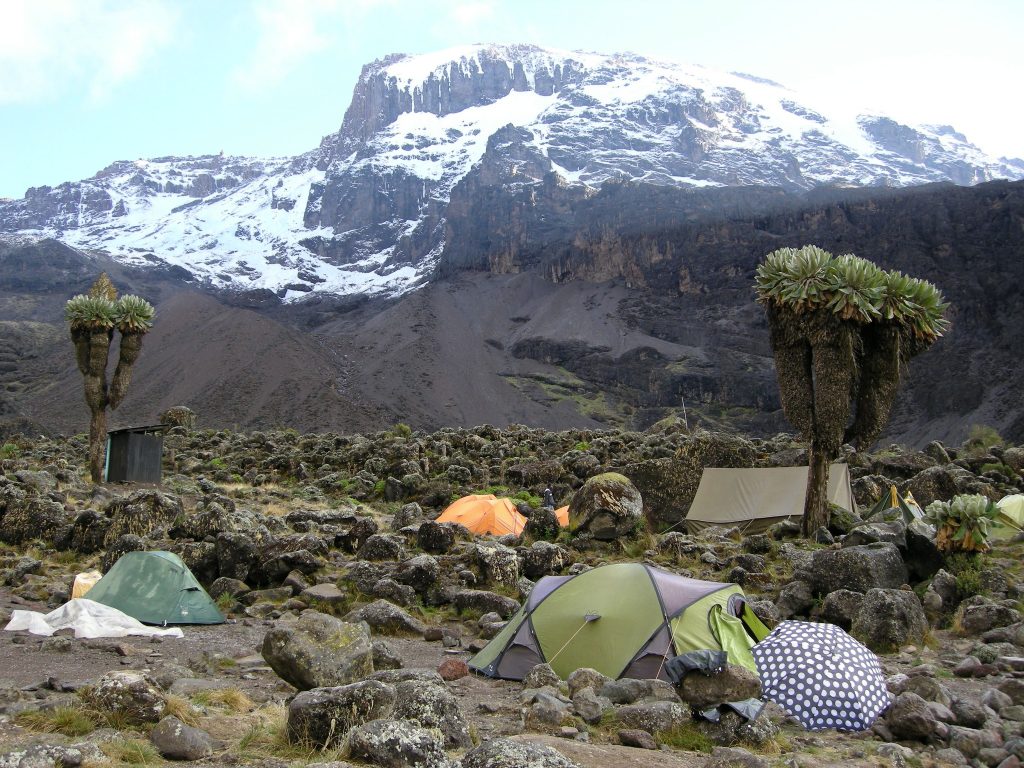 Mt. Kenya is the second highest mountain after Kilimanjaro. It is an extinct volcanic peak. Like Kilimanjaro, Mt. Kenya also has three beautiful peaks capped with snow and ice.
The first highest is Batian Peak at 5,199 meters/17,057 feet. It requires someone with technical skills to climb it.
The second highest is Nelion Peak at 5,188 meters/17,021 feet. It also requires some technical climbing.
The third highest is Lenana Peak at 4,600 meters/15,091 feet. You can reach this peak by walking.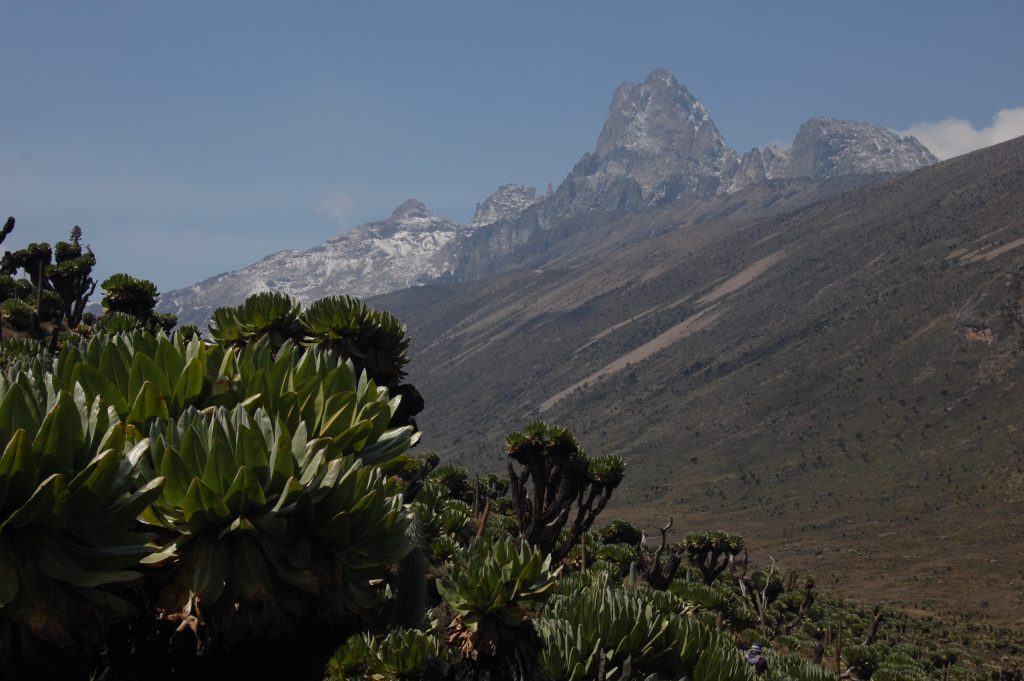 The Rwenzori Mountains in Uganda hold the third highest peak of Africa. They are the highest non-volcanic, non-orogenic mountain range in the world. The top is capped with snow and ice.
It is a chain of mountains with more than 10 different peaks above 4,900 meters/1,600 feet.
You can climb to Margherita Peak at 5,119 meters/16795 feet, the highest peak in the range. Mt. Stanley is the second highest peak at 5,109 meters/16,762 feet. The park also includes lakes and glaciers.
Other peaks of East Africa include:
Mt. Meru is in Arusha, the second highest in Tanzania and fifth in Africa at 4,566 meters/14,980 feet. Mt. Meru is a dormant volcanic peak. It does not require technical skills to climb it. It's the best peak for acclimatization before Kilimanjaro.
The Aberdare Range in Kenya is the third tallest mountain range in Kenya. Plains and moorlands break these high woods, and through the tree cover, there are abundant views of Mt. Kenya and Rift Valley.
East Africa has other active volcanic peaks, like Mt. Oldoinyo Lengai in Tanzania. The last eruption was in 2007. The mountain lies within the Great Rift Valley floor, close to Lake Natron, which is a flamingo breeding point.
Let us guide you in these beautiful and scenic peaks of east Africa.