We offer an amazing and unique experience that can be tailored to your needs. We make sure we treat our porters fairly with a good wage. And we're very environmentally friendly.
Our main goal is to provide everyone that comes on a trip with us a fascinating and memorable experience.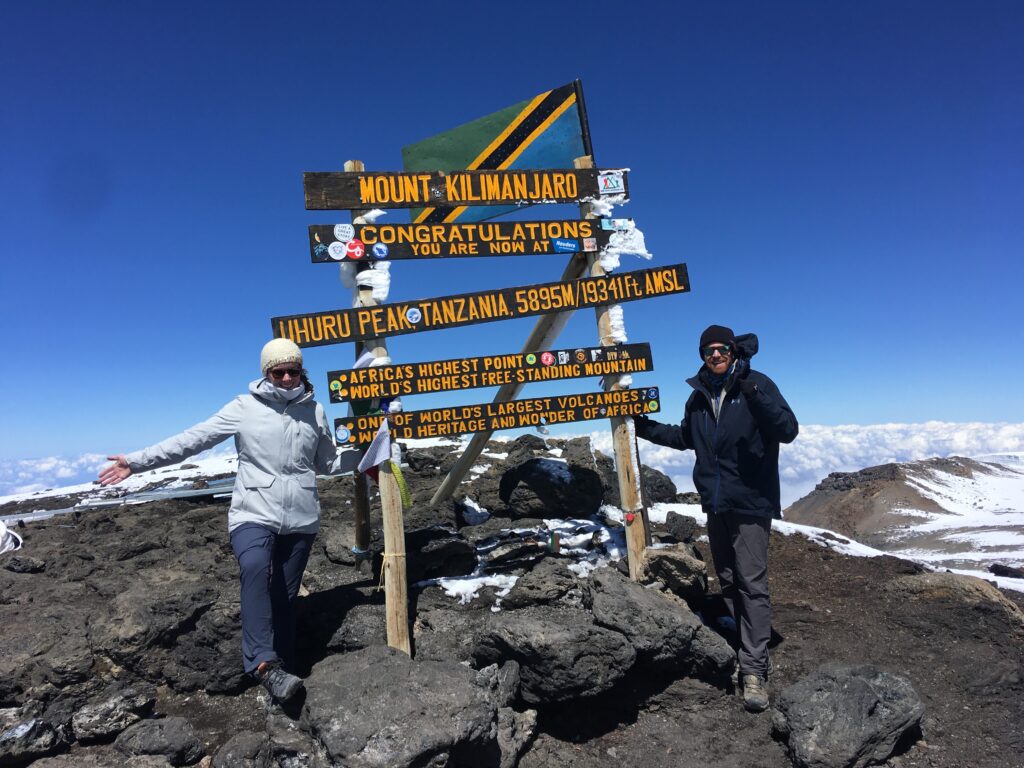 Local
We are a locally owned and operated business in Tanzania. As well as introducing you to East African culture, our guides can answer questions about the plants and wildlife.
Meeting indigenous people and experiencing their rewarding culture, norms, and traditions, will make your journey unforgettable. In northern Tanzania, you'll find the Maasai, Datoga, who speak click consonants, Hadzabe, and Chagga tribes.
We can immerse you with the locals, transport you to the natural world through the savanna and mountains, and finally bring you to the beaches of East Africa.
Porter (Wagumu) Friendly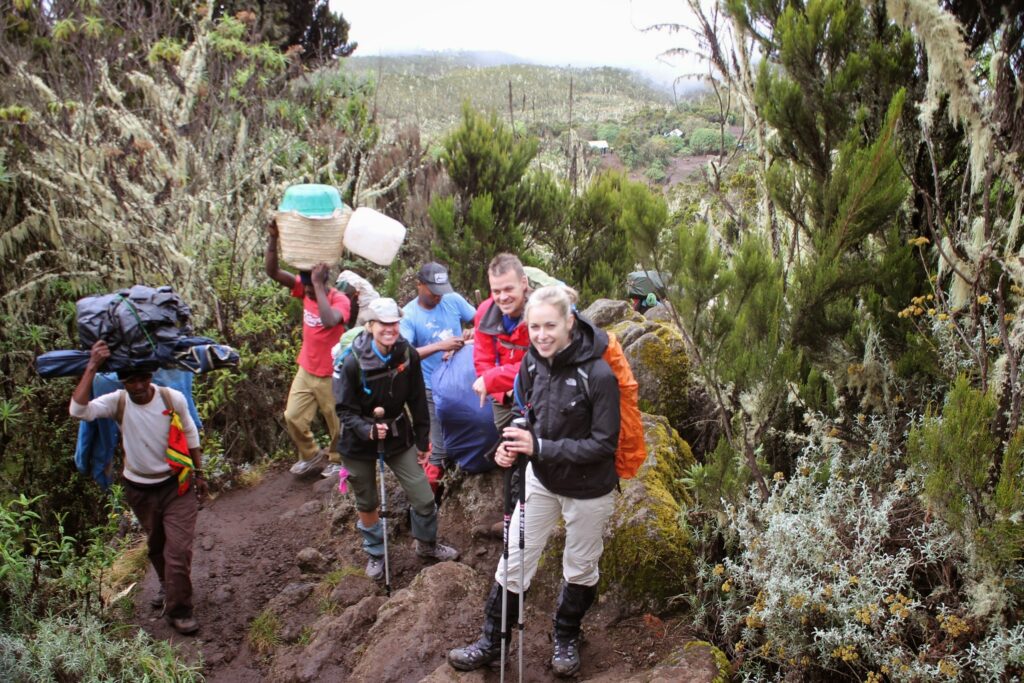 We are committed to treating our staff and porters fairly. Demi, the company co-founder, was a porter in 1998. At that time there was no organization which spoke for porters' rights. The first time he carried fair luggage was in 2001.
It's time to stand for porters rights. We treat them fairly, pay them decent wages, provide their transportation, provide them with nice tents, and feed them well while on the mountain. We also build a community among them to support each other just in case one person is sick.
With the exception of personal gear, our porters do not exceed the recommended weight of 20 kg/44 lbs.
Your best hiking companion, along with the other participants, is a porter. You'll be entertained by their singing. Jambo bwana! You'll hear Kilimanjaro music, as well as a variety of other intriguing local songs. (Wagumu), which translates to "had people," is the Swahili word for porters.
Eco-Friendly
We recycle all the trash we can after we carry it off the safari or mountain. It's our responsibility to take out whatever we bring in.
Every day, a huge number of people visit the national parks, and many of them are aware of environmental issues. We respect the environment, thus we throw away everything we bring with us and keep our campgrounds tidy every day.
If you want to get rid of human waste in a place that is far away from other sanitation choices, a portable toilet is a great option. We always supply one of these to ensure that all rubbish is disposed of appropriately. The best way to maintain clean camps is to locate the restrooms a few meters away from where the tents are up.
We advise our customers to avoid picking any kind of plant and to avoid taking small crystal rocks and obsidian as souvenirs.
We educate our staff on the value of the environment for both the present and future generations.
Safety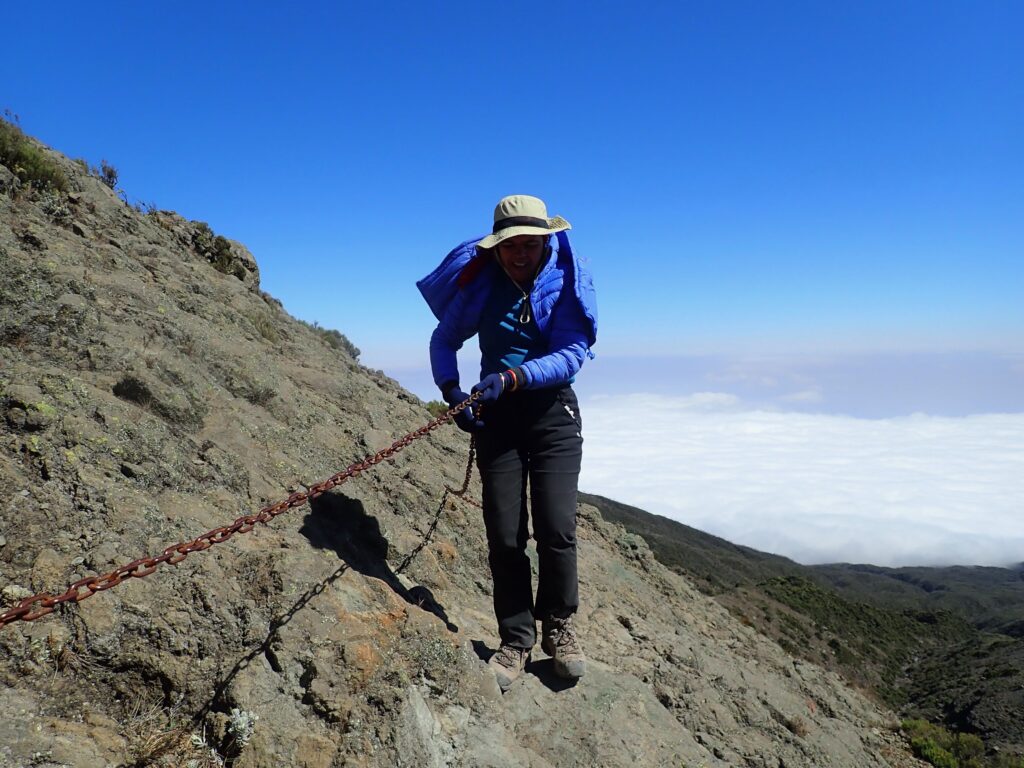 We are really concerned with your safety above everything else.
On the Mountains
We provide well-trained, qualified guides. Our goal is to make sure that everyone has a successful summit.
Every morning and evening you'll have time to discuss any health concerns with your guide. You can use a pulse oximeter to evaluate your resting heart rate and blood oxygen saturation, and identify if you are experiencing symptoms of altitude sickness.
Our staff is equipped with medical gear that includes a portable stretcher and bottles of oxygen.
For the best acclimatization results, we advise you to move slowly (pole pole). Breathe easily.
We advise against consuming alcoholic beverages, and encourage you to drink plenty of water because it lowers your risk of developing altitude sickness.
Before ascending to a high altitude, you should consult your doctor if you have any pre-existing medical disorders, such as heart issues, breathing difficulties, or diabetes. If you experience altitude sickness, these situations may cause further issues.
On Safari
Keep your car parked at all times. Observe the posted guidelines.
Neither rise up nor protrude anything from the car. Open-topped safari vehicles are common. Some animals become agitated if you stand up or wave something around to the side.
Never observe an animal up close. If you do, you should be aware of its actions and leave the area as soon as it begins to act irritated. It is impossible to predict when an animal will decide to cross a road in the middle of it. Keep in mind that if this happens, you must stop.
Keep the windows open except in a moving vehicle.
On Walking Safari
Stay downwind of the animals if you're on a walking safari to prevent them from smelling you.
Create a silent escape path if the animals you are approaching appear aggressive. You might also take your time leaving so as not to make matters worse.
Move slowly away. If you come across a creature that doesn't appreciate your presence, retreat gently and silently.
Unless you are very certain there are no hippos or crocodiles, avoid swimming in rivers or lakes.
Walking through the wilderness requires wearing boots and socks at all times. You could get bitten by one of the many poisonous snakes and scorpions that reside in the area.
Avoid going outside at night if you know there is wildlife nearby that could be dangerous to you.
Food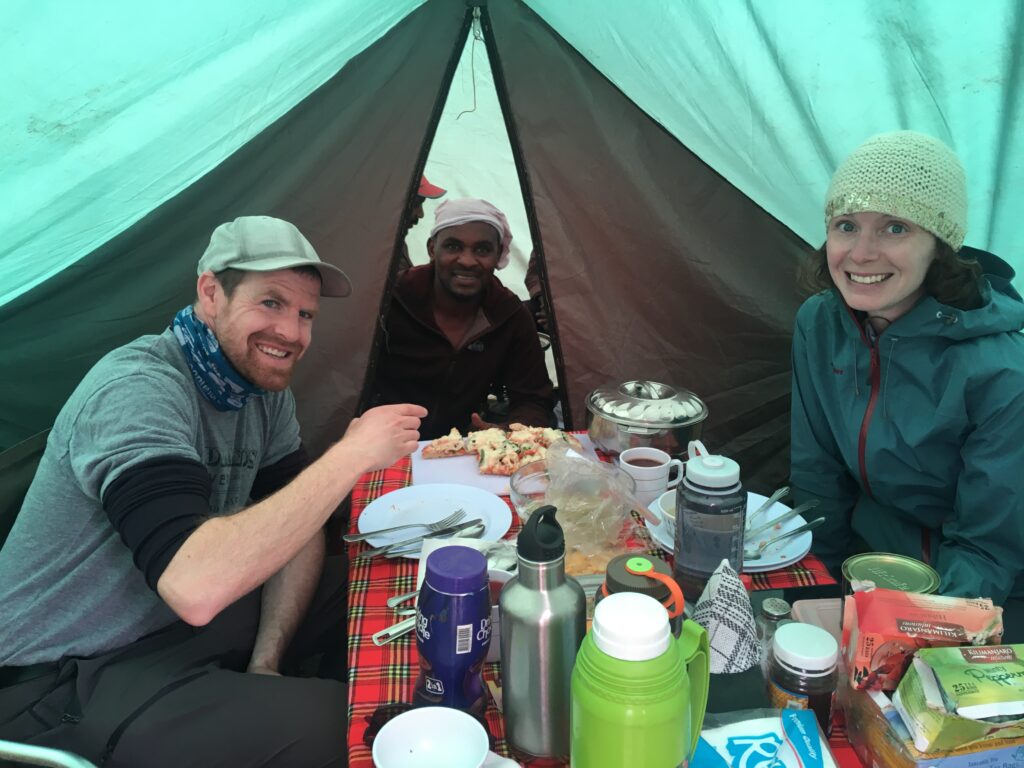 We have a team of professional cooks in the mountains or on a safari. Experience the taste of local spices and enjoy the natural taste of African fresh tropical fruits.
We listen to you when you tell us what food you would like to eat. We can accommodate different diets, including vegans, vegetarians, or those who are gluten free.
On the mountain and on a safari, we serve breakfast, lunch, and dinner. We suggest that you bring snacks you enjoy eating. On the mountain, we store climbing-related foods high in carbs. We offer food high in salt and potassium to lower the chance of cramps.
A cook will be the first person to arrive at the camp to prepare all meals prior to your arrival. You'll have a team of crews working for you.
You will always have access to clean, safe, purified water while you are with us on the mountain.