What do you imagine when you think about your Kenya safari?
Whether it's sweeping savannah grasslands, the famous wildebeest migration, the big five animals (buffalo, lions, rhino, hippo, or leopards), or hundreds of flamingos in Lake Nakuru, Kenya is the premier safari destination for all of this.
Drop us a line and our safari experts will help you choose the best safari trip. We're here to make your African dreams come true whether you want a safari for a day, week, or month.
Let us be your guide in this beautiful land. Our safari company is committed to bringing the best safari experiences to the explorers of Kenya. Our tours are fully customizable, whatever your booking inquiry may be, we're here to make your African dreams come true.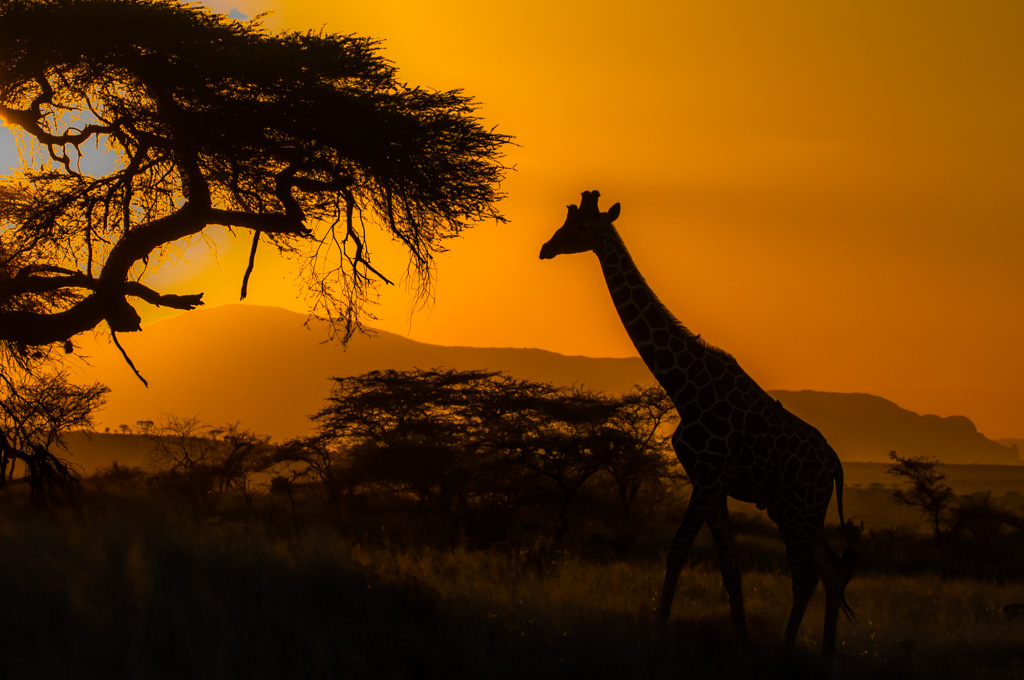 We offer the following:
Game drive safari in a 4×4 Toyota Land Cruiser or Toyota Minibus
Walking safari
Cultural tour safari, where you can visit local villages
Canoeing
Balloon safari (must be booked in advance)
Bird watching
Maasai Mara Game Reserve
The lush green grasses of Maasai Mara attract millions of wildebeest, zebras, and antelope to cross the Mara River in search of fresh pasture and water. It is an iconic safari you must see and one that is best for viewing the wildebeest migration.
When the lands dry up twice a year, these animals migrate to the side that has fresh grass.
The best times to visit are July through November. If you're traveling to Maasai Mara from Serengeti National Park, visit from July to September. If you're heading back to Serengeti National Park, visit October through early November.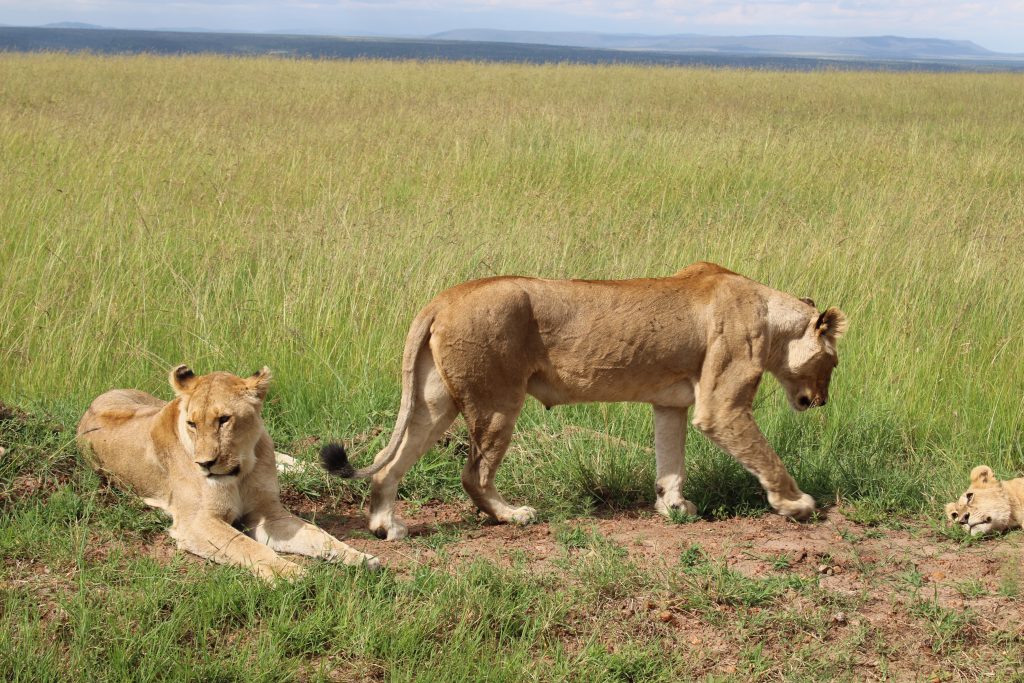 Possible Activities
Amboseli National Park
Like Tarangire National Park in Tanzania, Amboseli National Park in the south of Kenya is also famous for its large elephant herds and the best views of the majestic Mt. Kilimanjaro. Wildlife living in the plains and swamps of the park include elephant, zebra, cheetah, giraffes, and hundreds of bird species.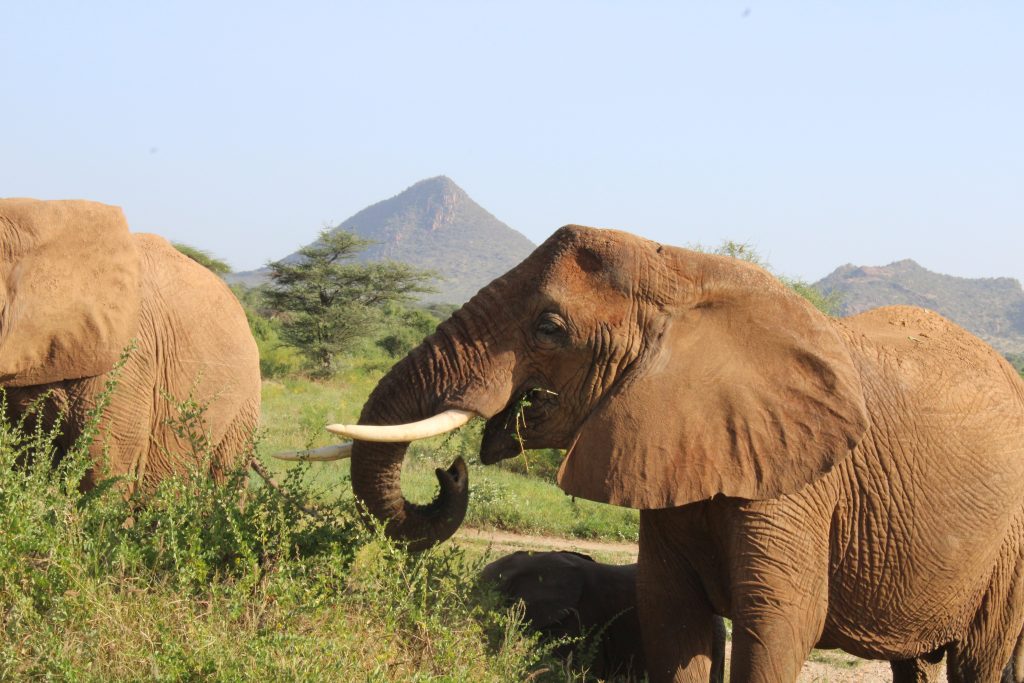 Possible Activities
Tsavo National Park
The largest protected area in Kenya, Tsavo National Park is home to large wildlife like the African elephant, Cape buffalo, lions, leopards, black rhino, and Maasai giraffes.
Possible Activities
Lake Naivasha
Lake Naivasha is a freshwater lake that lies within the Great Rift Valley. The lake got its name from the Maasai name posha, meaning rough water because of the sudden storms that can arise.
Hippo, wildebeest, and zebras live near the lake. You'll also see many types of fish, including redbelly tilapia, largemouth bass, guppy, oreochromis, leucostictus, and eurass. You'll see greater and lesser flamingos.
Possible Activities
Canoeing
Bird watching
Walking safari
Cultural activities at nearby villages
Lake Nakuru
Lake Nakuru is an alkaline lake that lies within the Great Rift Valley. The lake is famous due to the greater and lesser flamingos that make the lake look pink.
Animals that also can be seen include waterbuck, both white and black rhino, lions, leopards, Rothschild's giraffes, and cheetahs.
Birds include migrant and native species, such as African fish eagles, goliath heron (also known as giant heron), pied kingfishers, hamerkops, eagles, black winged lapwings, starlings, crab plovers, hottentot teals, gray crowned cranes, cormorants, white pelicans, and many others.
Possible Activities
Game drive
Bird watching
Hiking
Solio Game Reserve
The Solio Game Reserve is the world's first privately owned rhino conservancy. It was founded in 1970 as a breeding ground for white and black rhino. Wildlife found in the reserve include rhino, zebras, buffalo, giraffes, waterback, elands, oryx, impalas, warthogs, and Thomson's gazelle.
Possible Activities
Samburu National Reserve
Samburu National Reserve is a unique wildlife conservancy with palm and riverine forest in the midst of arid and semi arid ecosystems. It is famous for rare species such as Somali ostrich, Grévy's zebra, reticulated giraffe, gerenuk, beisa oryx, and elephant, as well as predators such as lions, cheetahs and leopards. Bird life is abundant with over 450 species recorded.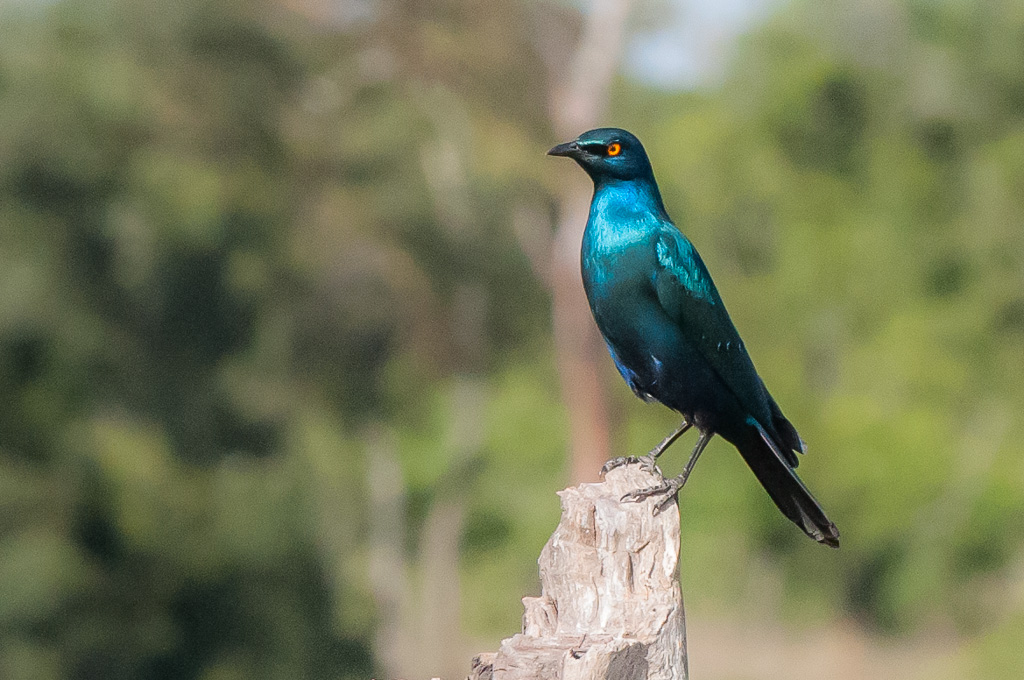 Possible Activities
Game drive
Bird watching
Walking safari
Bush meals, where you can eat at local villages
Sundowners (or watching the beautiful sunsets)
Cultural tour where you will blend in with the Samburu people, the pastoralist and warrior tribe found in the region.
Meru National Park
Meru National Park is a less visited and unspoiled park. The park covers an area of 879 square kilometers/339 square miles. It's one of the best known parks because due to its beautiful natural fauna of thorny bush land, wooded and open grasslands, and dense riverine forests of doum and raffia palm, it's green almost year round. There are also many verdant swamps and rivers as well as mountains.
It receives abundant rainfall that results in tall grass and lush swamps. You'll see snakes, such as pythons, puff adders, and cobras. You'll see predators such as lions, leopards, and wild dogs. You'll see other animals like buffalo, hartebeest, elephant, bohor reedbuck, crocodiles, hippo, beisa oryx, gerenuks, both greater and lesser kudus, reticulated giraffes, Somali ostriches, and Grévy's and common zebras. More than 427 species of birds have also been recorded.
Possible Activities