At 19,341 feet/5,895 meters, Tanzania's snow-capped Mt. Kilimanjaro is the highest peak in Africa and the world's tallest free-standing mountain.
Its formation was due to a volcanic eruption many years ago.
Known as Uhuru, the summit of Mt. Kilimanjaro is very popular worldwide.
The mountain has amazing beautiful scenery. To reach the summit, one must pass through five distinct climate zones:
Cultivated zone — below 1,800 meters/5,905 feet.
Forest zone — from 1,800 meters/5,905 feet up to 3,000 meters/9,842 feet.
Moorland zone — from 3,000 meters/9,842 feet to 4,000 meter/13,123 feet.
Desert zone — from 4,000 meters/13,123 feet to 5,000 meter/16,404 feet.
Alpine (summit) zone — from 5,000 meters/16,404 to the top at 5,895 meters/19,340 feet.
Although it is possible to climb Mt. Kilimanjaro without any specific mountaineering training or equipment, summiting the roof of Africa is not an easy task. It's also the world's tallest walkable mountain — and what a walk it is.
The exciting thing about this mountain is that anyone who is fit and determined can make it up. No special climbing equipment or expertise is needed.
Mt. Kilimanjaro headquarters is located inside Kilimanjaro National Park, which is outside of Moshi town in the beautiful village of Marangu. There are different routes to the top involving different villages and scenarios.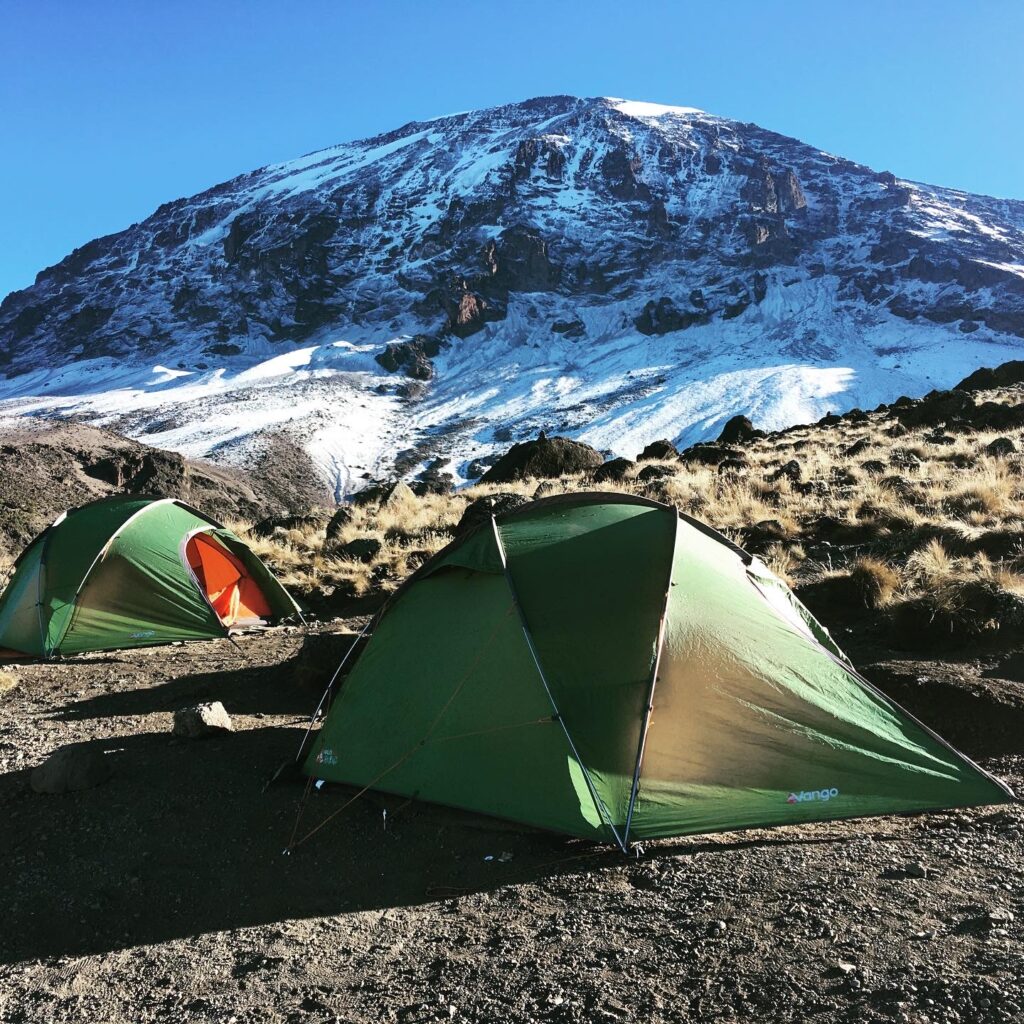 These routes include:
The natives of the Kilimanjaro region are the Chagga and Pare Tribes. There are other migrant tribes like Maasai who migrate from other areas of Tanzania to the Kilimanjaro region looking for the best land to graze cattle. The Maasai are found below the slopes (lower land) of Kilimanjaro while the Chagga and Parre Tribes are found on the highlands of Kilimanjaro and the Pare Mountain.
The Chagga Tribe has not yet managed to give the meaning of Kilimanjaro with the exception of Kipoo (now known as Kibo) for the familiar snowy peak that stands imperious, overseer of the continent, and the summit of Africa.
Many people from all over the world have climbed to the summit of Mt. Kilimanjaro and still many people have a dream to climb this highest peak in Africa.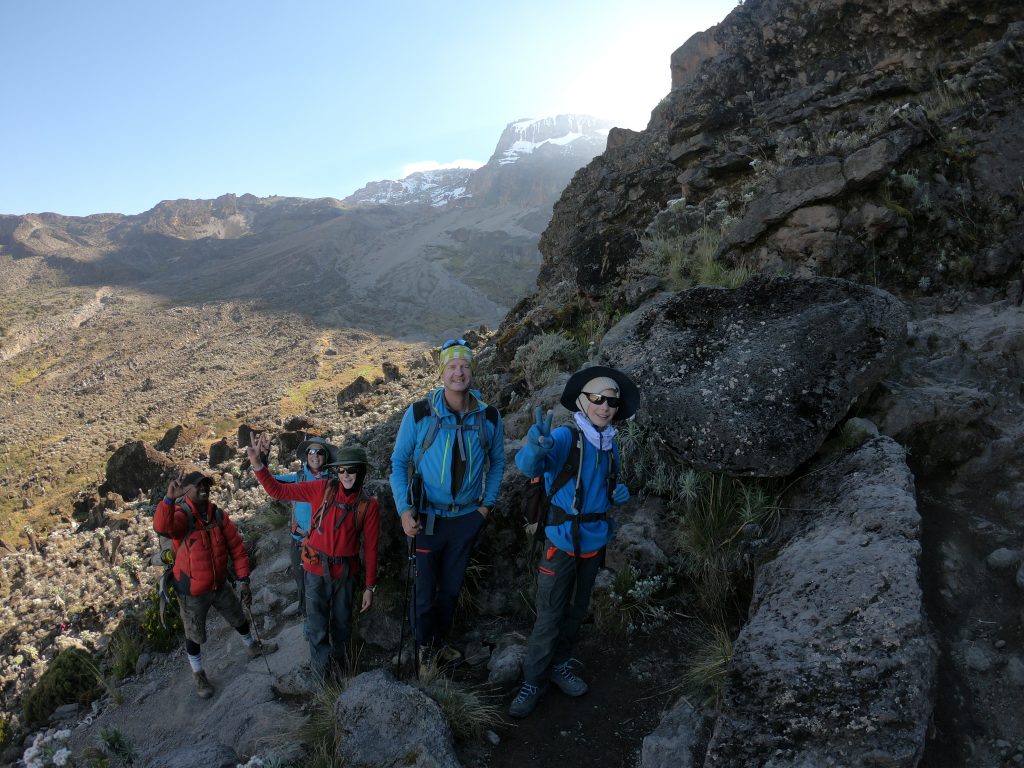 The three highest peaks on Mt. Kilimanjaro are fascinating to see, each with its own beauty.
Kibo is the highest at 5,895 meters/19,341 feet.
Mawenzi is the second highest peak at 5,195 meters, 17044 feet.
Shira is the third highest peak at 3,955 meters,12,976 feet.
The only reachable peaks are Kibo and Shira. It is possible to hike Shira Peak depending on the program's prepared and proposed route, via Lemosho and Shira route (and possibly Machame, Umbwe, and Rongai due to geographical location).
Tanzanians are very friendly. To prove this, ask anybody who has ever been to Tanzania. The guides are your great companions. They encourage people to climb Mt Kilimanjaro. Pole Pole is what we say, which means slowly slowly. And safety is above everything else.
The cook prepares delicious meals, including fresh soup, from different vegetables every day. Various diets can be accommodated
Some of the food we serve includes local Pilau rice, sweet potatoes, spaghetti, macarons, and machalari (the local chagga food made from green banana cooked in beef with some vegetables). Fresh seasonal fruits are served as well.
The porters who carry all the supplies to the mountain go above and beyond. Apart from working hard, they'll entertain you through singing.
The Kilimanjaro adventure is an amazing, memorable and unforgettable trip. Karibu Tanzania. Climb Mt Kilimanjaro. Pole Pole to the summit. Have fun on the mountain.