On Mt. Kilimanjaro, there are three ways of evacuation: helicopter, ambulance, and stretcher. Each one depends on several factors.
Stretcher
At any point if you are too exhausted or ill to trek down the mountain, we can carry you down via stretcher.
Depending on where you are on the mountain, you might also have the option of getting an ambulance or a helicopter.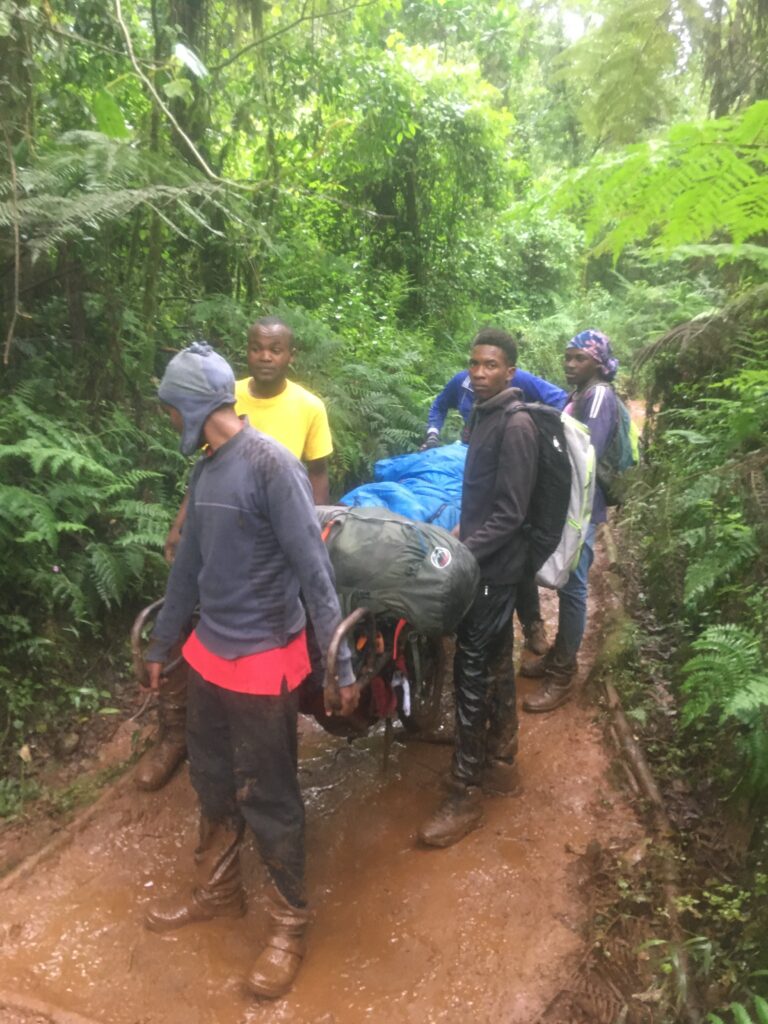 Ambulance
Ambulance rescue is possible from all routes, but the highest it can reach is Shira point for (Lemosho and Machame Routes), or Horombo Hut on Marangu Route (and Rongai Route on the descent). On other routes you would have to come further down the mountain to be picked up by ambulance.
The ambulance fee is included in the par fee so you will not have to pay for this service.
Helicopter
Your safety is guaranteed by a Moshi-based helicopter rescue team. Some hut stations and camping areas have a helicopter landing space for an efficient and secure evacuation. In Moshi, patients are taken to nearby hospitals (Kilimanjaro region).
Depending on the day's weather, a helicopter can land in as little as 10 to 15 minutes.
Costs for the mountain's helicopter evacuation start at about $2,295 and can be paid with a credit card.